Search
This website is not optimised to run on your browser. For the best experience please consider upgrading.
Careers at Vanparison
We are recruiting for talented and dedicated individuals to join the Vanparison family. Take a look below at our current opportunities.
Explore your career with Vanparison
Join our close-knit, ambitious team and become a crucial part of our growing business
We are looking for talented and dedicated individuals to join the Vanparison family– think you'd be a good fit?
You will utilise and develop your skills and be central in maintaining the premium level of service on which we pride ourselves while building upon our unique company culture.
More than just an automotive company, our people are at the heart of Vanparison . As a business we are committed to strong growth and will invest in your development and wellbeing to reach your full potential.
So if you feel you have the personality and skill set needed to work hard and laugh along the way, we would love to meet you.
Why work for Vanparison ?
Vanparison was named the best automotive company to work for in the UK during the Best Companies' 2022 Q3 Surveys. We also ranked 17th best company to work for in the South West across all industries and finished 34th out of the top 100 across the UK.
Vanparison also secured a two-star accreditation- confirming the outstanding levels of engagement in the Carparison/Vanparison workplace.
What a testament to the harmonious company culture we've created!
Read employee reviews
Vanparison employee benefits include: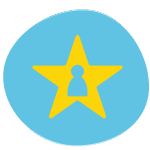 Employee Of The Month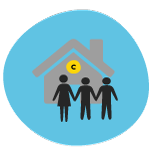 Family Feel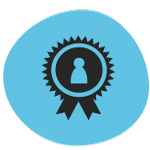 Long Service Rewards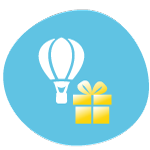 Perkbox Personal Rewards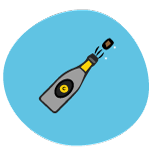 Annual Party
Here are a collection of recruitment resources you may find useful
We explain how we assess each job application. This'll give you the best chance of showing us exactly what we're looking for.
See application tips
Here's what to expect during your interview. Although the structure may differ slightly from role to role, but there are a few things we'll ask of every applicant.
Get interview ready
Want to know why our people are so important to us? Carparison wouldn't be Carparison without the strength of the team behind it: we're only as good as our people. And luckily, we have the best people around.
Our company culture
How to apply for a role
1
Curriculum Vitae
Your CV is an important tool and will give us a first look of your skills, experience and interests. There are plenty of pages online that can give you tips and help you write a good CV.
At Vanparison - experience isn't everything! We are looking for people with the right attitude and drive, so if you don't hit all of the criteria, write us a cover letter to show off your personality.
2
First Chat
Depending on the role you're applying for, we will often do a first stage telephone screening to find out a bit more about you. For some departments, you may be required to complete a specific task. This can help us decide who makes it to the interview stage.
3
Interviews
We know interviews can be quite daunting, so here's a little heads up! We like to ask our potential candidates a lot of competency-based questions. This involves talking about situations where you've used a certain skill or when and how you've handled a problem for example.
This helps us understand how you think, work and how you'd fit into our team. The key to answering these kinds of questions is preparation. Make sure you read the role description and understand what your role involves, so you can link skills and qualities from your previous experience.
4
Final Phase
If you've been successful in the interview stage, we will then give you a call and make you an offer for the role. Once you've accepted the offer over the phone, we will send through documents you require, including your offer letter and contract.
We also get all our new starters to fill out an intro sheet before their first day. This is then circulated to the rest of the Vanparison team so that they already know a little bit about you.
After you've completed and returned the new joiner forms, you can relax and look forward to joining the Vanparison team!
And don't worry- if you have any questions in the lead up to your start date, we will remain readily available to you and keep in constant contact.
Our people are our USPs
Without the incredibly talented – and incredibly hard-working – people that make up Vanparison , the company wouldn't be what it is.
Our people truly are our USP – and we've got the best team around. While the end game might be leasing cars, it would be a lot harder without the people working towards that goal every single day.
Since Vanparison opened its figurative doors in 2018, the team has gone from strength to strength, winning awards and celebrating along the way. We might be a little biased, but Vanparison really is a great place to work
But don't just take our word for it: we've spoken to two of our talented team members to get the lowdown on what they do here, how their journey has been, and what they enjoy most about working at Vanparison .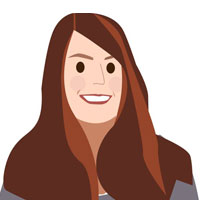 "Designing a bright future: meet Aimee"
Aimee is our fantastically talented Graphic Designer and Data Assistant here at Carparison. Starting off as an apprentice in an IT company, she's worked hard to achieve her career goals, supported by the team the whole way. Find out more about why she enjoyed her apprenticeship, how she forged her dream career, and why she loves working at Carparison.
Read more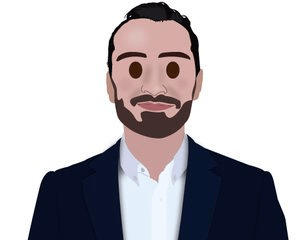 "When the price is right: meet Tom"
Vanparison's very own Pricing Manager, Tom has a wealth of experience in the automotive industry. It's this experience that has helped him shape the Pricing team into Vanparison's own version of the Fantastic Five, securing exclusive deals and pushing the company to the forefront of the leasing broker industry.
Read more
We are always open to hearing from prospective applicants. So please do get in touch if you feel you would be a good fit in one of our teams. Alternatively, browse our latest vacancies on Indeed.